Have you returned to live magic events? Has live magic picked up again?
Ask a Magician, a series of blog posts answering your questions! - Issue XII
Returning to Live Events
Here's one that a friend asked me recently, that I thought you might all like an update on. So here's the question:
Have live events picked up again, post lockdown?
---
The short answer is yes and no. Yes, because I am pleased to say that I had my first live event the weekend after restrictions eased on the 17th May. I'm based in England, so that meant events could take place for up to thirty people outside. I provided close up magic at an 18th birthday party in Shrewsbury. The event was an outdoor pizza party for about 25 guests. The perfect place to share my incredible pizza leaflet to bank bill / bank note magic trick. Check out the video below. I bet you'll never look at a pizza leaflet the same way again.
Watching that back, I'm struck my how much that routine has improved since it was filmed! Anyway, the even better news about the return of my live magic is that I hadn't forgetten everything, like I feared. The truth is that I have performed some online shows during the past year. I have not done as many as some magicians, as my performance style has always been about interacting with people and online performance just didn't feel like where I wanted to place my energy at that time. It was nice to take a bit of a break, actually.
The no part of the question comes from the fact that events are not up to the pre-lockdown levels. July is normally a very busy month, but as I imagine many people are still cautious, for me it is at the level of a normal month. But hey, at least it's not like those zero show months last year!
If you're cautious about hiring a magician post-lockdown then let me give you an idea about some of the things I'm doing to make sure you, your guests and your booking is safe:
I wear a mask on arrival, as I set up and when I leave. I also carry my mask with so if guests would like me to wear it while I perform, I can do.
I carry hand sanitser and use that on arrival, in between each group when I am performing strolling close up magic, and when I leave.
If guests do not wish to interact in close contact then I have a set of magic routines that can be done at a distance, completely hands off - the pizza trick ? above is a great example of that.
With that in mind, if your event suits it, I also perform stage magic and that's another great way to keep the audience at a distance.
Of course, I stick to the government guidelines with regards to the numbers allowed, inside / outside, etc.
And finally, if you book for a future event but have to cancel it due to covid then I have waived my right to retain the booking fee. I don't want you to lose out for something that neither of us could have predicted or controlled. That's only fair.
Hopefully that helps put your mind at ease, but as I said the good news is that live events are returning and I am really excited to get back to meeting people (I'm vaccinated now too) and sharing my incredible magic with others.
---
Are you looking to organise a live event and perhaps thinking about your options for entertainment? Why not get in touch with me for a no-obligation quote / advice?
Of course, I perform close up magic and stage magic, but I'm always happy to talk about what you're planning and how entertainment would best fit in. If things go well as we ease out of lockdown, the rest of 2021 will be full of wonderful weddings, brilliant birthdays and the most christmas ever. I can't wait to be a part of them. Let's stay safe, as we learn to love life again.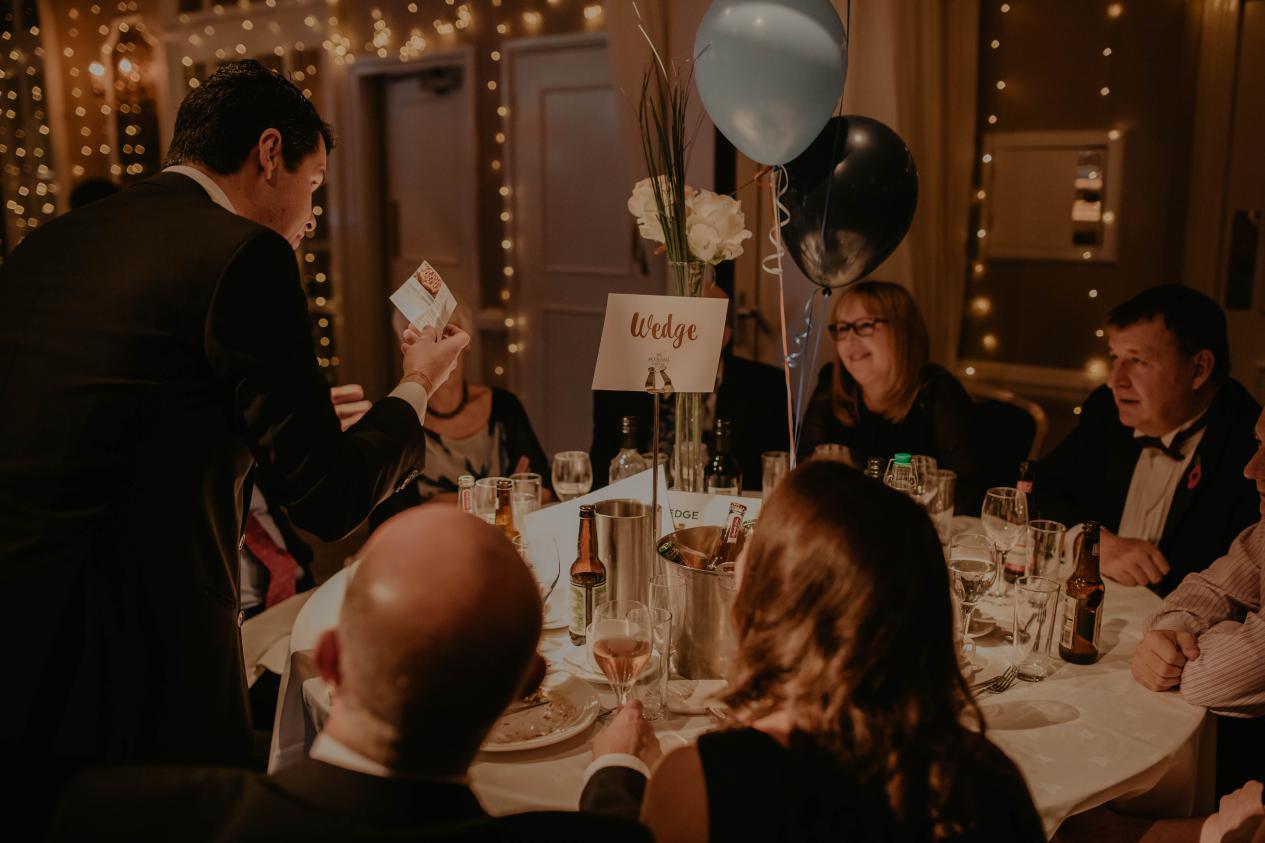 ---
Got a question to contribute? I would love to hear it! Leave a comment, or click here to email me.