I CREATE THE STORIES PEOPLE SHARE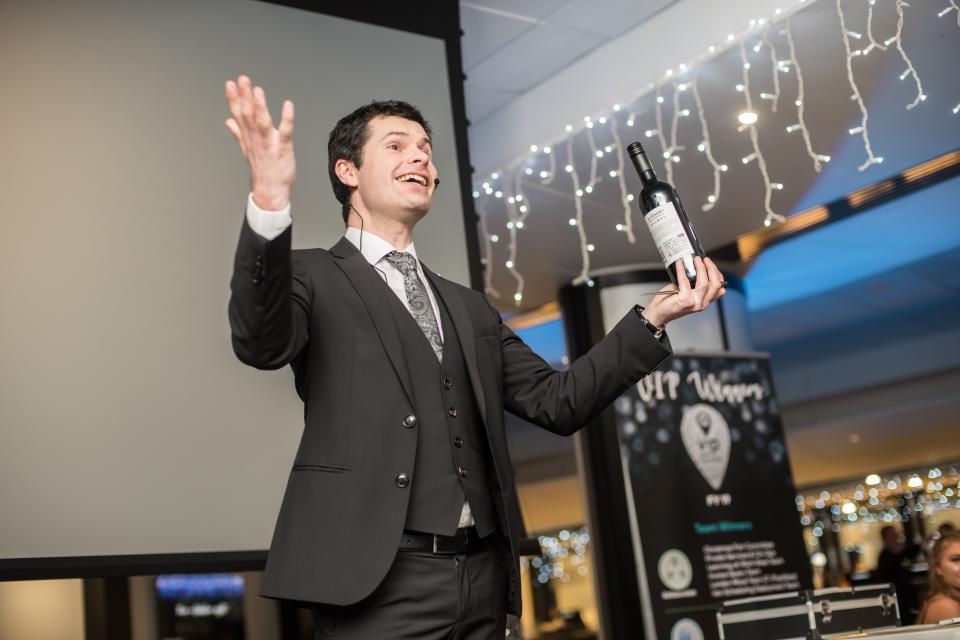 ED SUMNER MAGICIAN & CONVERSATIONALIST
Ed Sumner is a smart, popular and upmarket professional magician, with a lively approach to performing magic.
With a background as a stand up comedian, his magic is often described as a fusion between the two art forms.
So whether it's as a mix and mingle close up magician or as stage magician cabaret show, Ed is most comfortable when he's meeting people and making them laugh. Get in touch today and we'll work together to help you create the event of your dreams!
Ready to find out more?
Get in touch today for an accurate quote!
Hire Ed as a close-up magician to make your event the one people can't stop talking about! He'll personally welcome each guest, bringing them together as he shares comedy and magic in his unique conversational style. Learn more >
Mark & Kelly Wilde, Shrewsbury
"A friendly, interactive gent who oozed confidence and impressed even the most skeptical of our guests. Ed brought the party to life!"
Hire Ed as a stage magician / cabaret magician to add the ultimate WOW factor to your special event. He'll unite guests with a unique shared experience as he guides you through the unexpected world of magic, mind reading and comedy. Learn more >
Ian Gandley, Birmingham
"Funny, captivating, affable and absolutely fantastic at mesmerising people with his skills. I was absolutely delighted with everything Ed did for our guests."
As a lifelong magician, Ed is always inspired to create new and exciting magic. His live shows and public projects are a great way to get a taste of his incredible magic and infectious personality. Learn more >
Abigail Pickering, Stafford
"Very professional, very approachable, and absolutely stunning magic! I'm his newest fan. I want to host a party just so I can hire Ed."
Magic is great because of the memories that are formed when people are a part of something special! That's why I start with the impossible but don't stop until you have a story to tell and memory to treasure.
Ed regularly performs magic for weddings, anniversaries, parties and corporate events in Birmingham, Nottingham, Staffordshire, and Shropshire. But you can hire him to perform anywhere in the UK. In fact, it's recommended that you do!