Professional Magician for Weddings, Corporate Events & Parties
I'm Ed, and I'm a professional close up magician for hire in Manchester. And I'm ready to bring your event to life!
Manchester is a major city about an hour's drive from home and so I'm booked here often and have been for many years. I'm often recommended by venues for private parties in the city centre and regularly perform magic at weddings across the Greater Manchester area and the North West.
I'll post more below about the weddings, parties and corporate events that I often perform at in Manchester, but for example, I've performed at the Pretty Little Thing headquarters for their staff appreciation day and pitched a new TV concept at MediaCity Salford.
I find Manchester a friendly city full of great people and I love performing here. The audiences genuniely want to be entertained, to get involved with having a bit of fun and I find my close up magic, comedy and conversation is always a bit hit!
If you're holding a celebration in Manchester and you're looking to make it a huge success, get in touch today and let's have a chat about how I can help.
As I mentioned, I've performed at all sorts of events. There are far too many to name individually but here are just some of the events within the Manchester area that stand out to me.
Manchester Wedding Magician
I love performing at weddings, and as a professional wedding magician in Manchester, I perform at several throughout the year. Some of my favourite wedding venues in the Manchester area are:
- Elliot House, 151 Deansgate, Manchester M3 3WD
- Chetham's School of Music, Girls House, Chetham's Library, Long Millgate, Manchester M3 1SB
- Albert Hall, 27 Peter St, City Centre, Manchester M2 5QR
- DoubleTree by Hilton Manchester, One Piccadilly Place, 1 Auburn St, Manchester M1 3DG
I love to return to these venues and help bring weddings to life with my skilful sleight of hand, incredible close up magic, mind-bending mind reading and comedy that unites the whole group together. For me, magic isn't really about the trick, it's about creating a shared moment, a story that you'll be telling for years to come. Just imagine the stories this couple will be sharing when they look back over these photographs.
We hired Ed for our wedding and for my wife's birthday! Both times, Ed surprised our guests with new and inventive magic that our guests talking about him long after he had left. 

- Mario & Romana Flores, Manchester
Corporate Party Entertainment Manchester
This was an unusual event. The major online fashion retailer Pretty Little Thing is based in the Ancoats area of Manchester and every year they hold a staff appreciation day. Think a relaxed easy work day / party with a live band, a free bar and in 2018, a close up magician. I've never interrupted work emails to share my magic before, but I am pretty sure everyone enjoyed the day. It was definitely one I'll never forget, not least of all for the giant pink flamingos and unicorns that surrounded the office. I'm not 100% sure, but I think they were bought in especially for the event!?
Close up Magician Warrington
This was a short event, as I was hired to perform close up magic only as guests arrived. I call this welcome magic, and it's a great way to get the party started in what would otherwise be a bit of a lull during the night. I usually recommend that one close up magician can perform for about 100 guests in two hours, and there were 120 at this corporate awards night at the Park Royal Hotel in Warrington in 2017. I explained this to the client and they were sure that they only wanted a taster of magic. As long as I am confident that we are both clear on what I'll be providing, I'm happy with that arrangement. I know the client enjoyed the entertainment too, as after the event they left me this review and sent this photograph to me too.
Very easy booking process! Ed is a true professional. He showed up early on the night and wowed everyone. His act is incredible and I know our guests were very impressed.

- Danielle Pearson, Warrington
Wedding Entertainment Magician Warrington
Mere Court Hotel, Warrington Road, Knutsford is one of my top venues in Cheshire. I have performed there on several occasions, the last of which was in July 2017 when I provided close up magic during the afternoon reception of a wedding. It was a gorgeous day as I mixed with guests meeting them, chatting to them and, of course, sharing incredible, impossible close up magic and comedy with everyone.
Thank you again, Ed. You mixed well with our guests and helped to smooth over that dreaded lull. They all said how much they enjoyed speaking with you and seeing your magic. We will definitely recommend you to our friends who are getting married.

- Christopher and Kimberley Tucker, Stoke on Trent
Manchester Bar Magician
In 2017, I performed at the, now closed, Suburbia Cocktail Co. of Manchester alongside a fellow magician. Close up magicians often work alone, so it was great to work with one of my colleagues. This was a cool venue in the city centre and the company wanted to keep that trendy vibe with their entertainment. Both of us were specialists in close up magic, but as I had a little more experience, I decided that I would be the mind reader for the night. This was a great chance to share magic and mystery in a new way by constraining myself only to mind reading and mental style magic.
House Party Magician Manchester
House parties are one of my favourite type of events to perform at. In May 2016, I performed at the house party for a 40th birthday on the outskirts of Manchester. It was a relaxed evening, and I loved sharing my magic with all of the guests. Even the one that tried to heckle me. In fact, I enjoyed that even more as it meant they were a part of the show. My magic is all about helping people to loosen up and get involved with the fun. If someone wants to interrupt with their own jokes, then I take it in the good-natured way that it is (usually) intended. This might sound a bit philosophical but it's all about going with the flow.
Ed was a surprise guest at my husband's recent party, and he went down a storm with everyone. His pleasant and friendly manner is a credit to him.

- Christina Jenkins, Manchester
Wedding Entertainment Ideas Manchester
If you're looking for ideas for wedding entertainment, then one of my highest recommendations would be hiring a close up magician. OK, I'm biased, but I think I would say this even if I wasn't a wedding magician. Close up magic at weddings is perfect as it helps to bring the whole wedding party together. Instead of guests sticking to their own friendship groups, you have a cohesive event where everyone has a common experience and something they can immediately connect with others about, "Have you seen the magician? Did you see when he…"? That's what happened when I performed at The Cresta Court Hotel in Altrincham in September 2015. I mixed with guests and shared my incredible close up magic wife them, bringing their afternoon to life so that while the wedding couple were off having their photographs taken they weren't just stuck watching the clock with a little background music and not much else.
Events Host / Compere Manchester
For the majority of the events I attend I am hired as a close up magician, however during August 2015, I was hired as an events host for an annual corporate dinner at The Midland Hotel, Peter Street, Manchester. I welcomed guests with a short stand up magic performance and informed them of a few housekeeping matters. During dinner I provided close up magic and then afterwards, I introduced the speakers for the evening before closing the night with my after dinner cabaret show. After the event, the client emailed this testimonial to me.
Funny, engaging, likeable. Ed hosted our awards night and made sure the event had the right amount of pace adding in magic and comedy throughout. He included people without embarrassing them, and I am confident everyone had a great time! Highly recommended.

- Lisa Benbow, Manchester
An unusual request and a huge surprise
I received a rather unusual request for an event in October 2013. The client asked me to make a person appear! Spoiler alert the guest, who was the son of the main birthday guest, had flown in from New Zealand to the event in Prestwich, North Manchester. So I wasn't actually materialising the person but rather making it seem like that was the case. This was an interesting challenge and one that I was happy to incorporate into my stage show. The look on the mother's face was one I'll never forget! It was great to be a part of that moment and the night as a whole.
Manchester Wedding Anniversary Entertainment
The community of close up magicians is quite a close-knit one and so when one of us is not available, we will often recommend a colleague who we have worked with and know will also do a great job. This was the case in June 2012, when another magician recommended me to their client. I performed close up magic at their wedding anniversary party at the Worsley Court House in Salford and I'm pleased that everything went well and the guests enjoyed my magic and the night.
And Finally...
This isn't an event but in my earlier days I used to meet up with a group of magicians in Manchester and we used to perform people to those we met in the bars and restaurants of the city centre. Here's a short video I put together at that time (I'm covering my eyes because it is very old now).
or call direct:
Find out more about me as a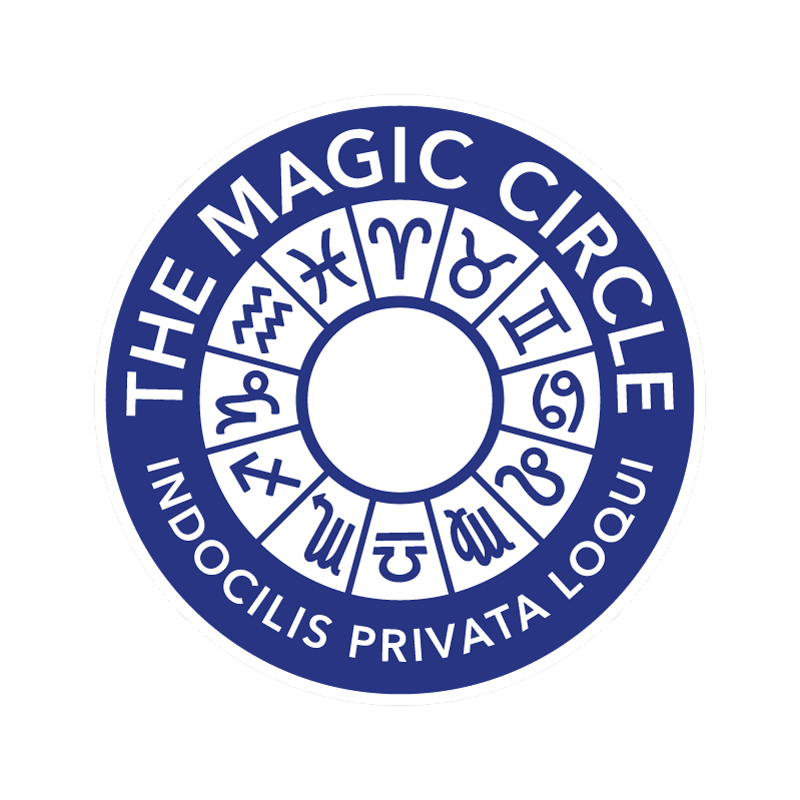 Recent posts from the blog
Performance advice – John asked me this through a website where I was signed up to answer questions. I thought this one was particularly insightful as it isn't just asking, "what are the secrets of magic?" / "how do you do it?" but rather about a specific issue that many magicians struggle with. Fortunately, I have some good advice for him, and others. The question was: How do you speak so smoothly during a performance? I cant seem to do both the trick and the talking at the same time.
Magic is enjoyed by many because of the memories that are formed when people share something impossible together! My performances spark the stories you'll be telling throughout your event and for many years after.
What will yours be?
Ed regularly performs magic for weddings, anniversaries, parties and corporate events in Birmingham, Nottingham, Staffordshire, and Shropshire. But you can hire him to perform anywhere. In fact, it's recommended that you do!