How to Get Started in Magic!
LEARN MAGIC TRICKS AND BECOME A MAGICIAN
So, you want to know how to get started in magic? Maybe you've recently seen a magician live, or on television, or youtube, and you have thought to yourself, "I want to learn that!", Well, in this article I'll go through all the steps to get started, all the tips and tricks, and point you in the direction of where else to look if you want to continue on your path to becoming an expert magician.
Warning: I wanted to make sure I offer you all the tools you'll need to get started, so this is quite a long comprehensive read.
OK, well the basics to get started in magic are, of course, to learn some magic tricks. That doesn't have to be difficult, and you might even be able to ask friends and family members if they know any magic tricks they can teach you. However, it's likely that their knowledge won't satisfy you, and you want to dive a little deeper into the world of magic. If so, that brings up our first question:
WHERE DO YOU LEARN MAGIC TRICKS FROM?
One of the most important parts of learning anything is to pick the right tools, and the right teacher. There's no point trying to learn to drive in your mate's old banger. You might make the car go, but you'll probably pick up a lot of bad habits.
The same is true for magic, which is why it always frustrates me when people turn to youtube first. Yes, it's free, but you get what you pay for. Often learning magic from youtube means a hobbyist magician revealing secrets.
If there's one thing you need to learn about magic, straight away is that just knowing the secrets, doesn't make you a magician. To keep our driving analogy going, that would be like telling you the way to drive a car is hit the accelerator, and turn the wheel. I'm sure you can appreciate that there's a lot more to it than that.
So, where do you go to get started in magic?
START WITH BOOKS, NOT YOUTUBE
Books! The secret to all of magic is in books. This is the first piece of advice I give to anyone looking to get started in magic. So much so, that I actually wrote a blog post and made a podcast about this topic.
Learning magic from books is the ideal way to get started for two reasons.
Books slow the pace down for you. You can re-read a sentence, many times in order to understand it. It might not seem like much, but it is a lot easier than replaying a video. In fact, when I find a trick I want to learn that is only on video, the first thing I do, is write it down in my own words, and then learn from that!
When you learn from books they force you to present the magic in your own style. It's common for magicians who learn from video to copy the mannerisms of the performer. I once learnt a trick, with a Swedish accent, because that's how the magician on the video performed it!
A magic book for beginners doesn't have to be expensive £5 to £10 (or dollars / euros) but even if that is too much, head to your local library, and they will surely help you. Many libraries have a copy of Mark Wilson's Complete Course in Magic - A fantastic resource, that includes a wide range of magic, including tricks that many professional magicians use in their shows.
So, no excuses. The first step to learning magic is to get a book.
LEARN FROM OTHER MAGICIANS
Another excellent way to learn magic is in person from other magicians. The reason is because you have immediate feedback of what you're doing right or wrong, and you can ask questions.
If you don't know a magician, you could search online for a local performer and ask if they give magic lessons.
I provide magic lessons, both in person, in Staffordshire and the Midlands, UK, or online. You can reach out to me here.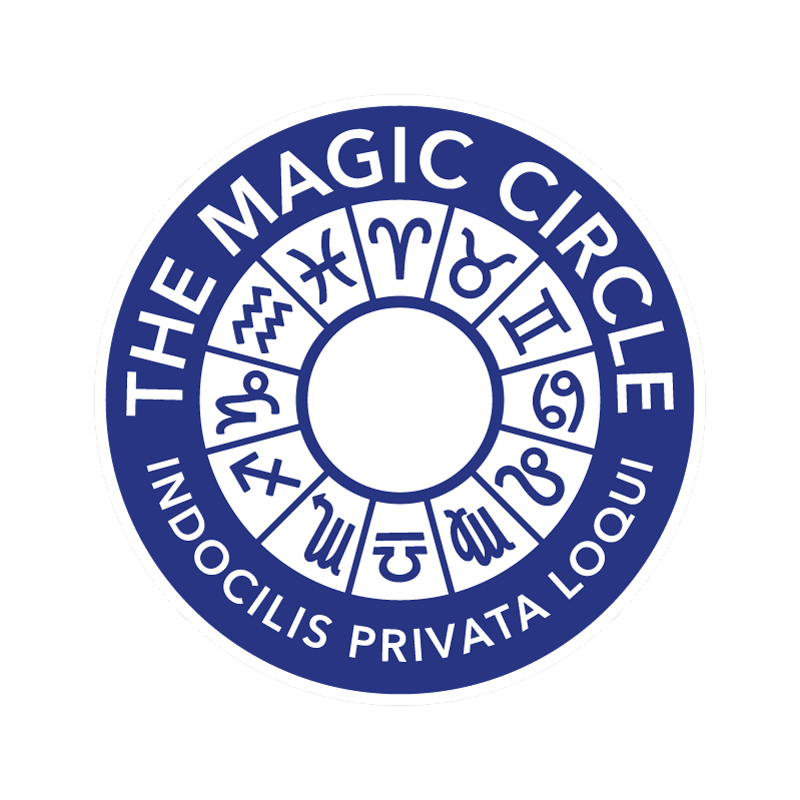 If the performer doesn't offer lessons, then they may be able to point you in the direction of a magic club. Many towns have local magic clubs, that meet regularly and share magic routines with each other, or have visiting lecturer from across the country or internationally. The advantage of joining a magic club is that you are becoming part of the magic community, and further opportunities will open up to you. I was part of a local magic club for many years, and I am now a Member of the Magic Circle.
One final thing to be aware of, is that some magicians may hold back some secrets from a beginner. They will probably want to see what you can already do, rather than just reveal everything. This is a safety mechanism so that the higher level secrets are not revealed to those only with a casual interest.  Think of it like a videogame where you have to unlock higher levels. If you are dedicated and put in the work, you will soon earn their trust.
My general advice for beginners about what you should learn is - anything that piques your interest. If you like card tricks, then start there, but stay open to explore other forms of magic. Magic is much more than card tricks, and in fact there are lots of great magicians who hardly ever do card magic. Maybe you will prefer mind reading or while close up magic is incredibly popular, you may prefer larger scale magic on stage.
I talk about this in another blog post I wrote recently.
START WITH THE BUILDING BLOCKS
Well, this makes sense, right?! Start at the beginning, carry on until the end and then stop. But what are the building blocks of magic?
Well for card and coin magic, you should start by learning some of the moves, which we call sleight of hand or more simply "sleights." A good beginner's book will teach you the basics of this, beginning with how to hold a pack of cards, or how to hold a coin. Yes, you have to start by learning to hold the props. Getting the fundamentals right from the start is important.
You might be surprised, but often when I teach people card magic, I have to undo their incorrect technique before we can progress onto more advanced magic. As I mentioned above, often these poor habits are picked up from youtube.
One further, but important distinction is that not all magic involves sleight of hand. Again, a good beginners book will offer a range of tricks, to help you pick up other general principles of magic and deception.
BEST TRICKS FOR BEGINNERS
While books would always be my first recommendation, and purchasing one or two from the ones listed in my previous blog post will provide all you need to get started, you might also like to buy yourself an individual "prop trick." These offer less value for money as you only get one trick, but they can be a fun way to add some variety into your early performances.
Here's some for you to get started exploring:
CLUB SANDWICH
SOFT COINS
HOPPING HALVES
CRAZY MAN'S HANDCUFFS
THE CORNELIUS PEN
SPONGE BALL TO CUBE
And if you've picked up a book, here's a few routines you might like to seek out:
OUT TO LUNCH
PROFESSOR'S NIGHTMAR
SALT SHAKER THROUGH TABLE
AGE CARDS
Click below to visit magicworld.co.uk - a magic shop, I recommend for their friendly service and attention to detail.
WHY I DON'T RECOMMEND MAGIC SETS
It can be difficult to know where to turn when you're looking for how to get started in magic. One thing that many people often think of first, is a magic set. This is especially true when a child or young person shows an interest in magic. However, I don't recommend magic sets and here's why - they often give you too much!
Instead of teaching you a handful of really good tricks in detail, they often give you 50, 100, 1000 + tricks and then gloss over how to actually do them.
The analogy, I always give is when I wanted to learn to make pastry. I didn't want 1000 recipes, I wanted a book that actually showed me what I should be doing, pointed out the mistake I might make and how to correct them, and explained why everything worked. It's the same with magic.
A book that teaches they how's and whys, is much more useful than 1000's of secrets.
For young magicians, (and for adults too), I would recommend looking at a range of magic such as TENYO or the MARVIN'S MAGIC individual tricks. While you get less (usually just one trick), these I think offer better value, and might actually encourage you, or whoever you are buying magic for, to actually learn the routine.
WHEN SHOULD YOU START PERFORMING?
Well, this is a much easier section to give advice on. Straight away! The best time to plant a tree is ten years ago, the second best time is now.
You will never feel ready, so you might as well jump in. Yes, your first performances might not be as polished as you hoped them to be, but everyone has to start somewhere. Fortunately, those early performances are probably for supportive audiences, such as friends and family, or at the very least for small audiences who will quickly forget you.
When you first start performing, it can often be difficult to find places to practice your routines. After you've exhausted all of your friends and family, where do you turn to next? Well, the first thing I often suggest is to set yourself a goal for your performances. You could for instance, aim to perform the same routine 5 times in one week.
There's an important lesson there. While as a beginner, it's great to explore everything that magic has to offer, the best magicians, focus on perfecting a few tricks really well. At some point you will want to decide on which tricks and routines are your favourites. Once, you've done that, you can move on to my next tip.
Another great way to get started in magic is to put a short act together. This could be for a local talent competition, an open mic night (yes, they exist for magic, as well as for stand up comedy and music) or it could just be for friends and family, for example at Christmas.
The best way to start, is to think about three tricks that you really like. The bonus is, that if you like them you'll probably put in the effort to practice them too.
Let's start at the end. The last trick, should be your most impressive! This is what people will remember most, so make it a good one. If you're not sure which trick is your best, perform all of your tricks, and listen to the reactions from your audience. You should be able to get a good idea of which one's are their favourites.
Now on to the opener. Your first trick should introduce the audience to you and your magic, so try to think of a trick that either sets the tone for everything to come, or tells the audience a little about who you are as a person (outside of magic). Scripting is a huge topic for another article, but is vital if you want to really make the magic your own, and stand out from others.
The middle trick should complement the other two, so you wouldn't choose a torn and restored handkerchief if you were also doing a broken and restored pencil trick. Likewise, a mind reading set list might include some tricks where you read the audience's mind, and some where you make a prediction about the future.
HOW DO YOU PRACTICE MAGIC TRICKS?
Of course, to be really good at anything, you have to practice, and here are my tips to assist you in this endeavor.
Learning magic is a little bit like learning a musical instrument, or learning a language. You have to practice regularly. Did you know there are scientific studies that show it is more effective to do a little bit of practice each day, rather than save everything for one big practice session once a week. So, 15 to 30 minutes per day is better than six hours, once a week.
I'm not the best at living up to my own advice there, but two things that I have found that helps are:
setting a specific time for practice. eg. the same time each day.
setting a specific place for practicing, and keeping the props out. eg. If I'm working on a coin trick, I keep the coins on the dresser, next to the mirror. If you have to get everything out each time, it's one more barrier that will prevent you from getting started.
Another important step is to keep notes as you practice. One of the first task I set to all of my magic students is to get themselves a notebook.
Let me set you that task now. Get a notebook - yes, a real life, physical one.
Here are some things that might go into your notebook.
important notes to remember when about a specific trick you are learning, eg. "make sure that the arm swings naturally, rather than in a forced way."
differences that you want to try rather than the standard way of learning, eg. "could I do this with eight coins instead of six?"
ideas for scripts and ideas, eg. "if I used photographs instead of playing cards, this trick could be about my travels around Europe."
notes about tricks or magicians you've seen and why you liked them or not, eg. "I liked his routine, but he seemed a little too focused on card magic, without much variety."
interesting notes about the history of magic.
In short, a notebook helps you to develop a personal style. If every magician was the same, it would be really boring. I don't want that for you. Instead with your notebook, you can analyse what you like and why, what works for your personality and what doesn't.
This brings you closer to being your unique self, and that always results in a better performance.
As I seem to keep repeating to everyone, "People are more interested in people, than things!"
I mentioned this tip in another post, and that is to seek feedback from experts. Find someone who has already achieved what you want to do and ask them to support you. Honestly, that's one of the fastest ways to learn anything. Find a good teacher!
Your magic teacher could be a local magician, but while they might be good magicians, not all of them are great teachers of magic. I've given 100's of magic lessons both online and in person, so by now I think I have a good idea about what it takes to teach magic, and what you might be going through when you just get started.
HOW CAN YOU GET BETTER AT MAGIC TRICKS?
Once you've got started in magic, and found that you enjoy it, one of the next logical questions is how do I get better? How will you improve your magic?
One of the first pieces of advice that I can give you for this is to watch a lot of magic. This helps improve your "magic literacy" and for you to decide, what you like and what you don't like. Just like in music, people have different tastes. Part of figuring out your style is to be able to say, "that's great magic, but it isn't to my taste, or it doesn't fit my style."
If there's a magic show in your area, then go to it. It doesn't matter if it's paid show, or a free one. It's all good experience, and a great way to support the magic community that you are trying to become friends with.
Of course, you shouldn't discuss any secrets, either to your friends or to the magician (they really won't want to talk about that to someone they've just met), but you could say that you have just started learning magic. If you're lucky, they might offer you a useful tip or two.
Another way to watch a lot of magic, is online. And this is where youtube is actually useful. I keep a video playlist of magic that I think is great (even if it's not my style), and every so often I try to update it. Get in touch with me if there's something you think I should add to it.
Want to know the real secrets of magic? You have to read books that aren't about magic. Books about theatre, writing, psychology, science, history. It's these seemingly unconnected subjects that help you to weave a rich tapestry around your routines and make them interesting and engaging for an audience.
Does knowing how video games work, make me a better magician? What about how to make pastry? or speak Spanish? or about site specific dance (a course I actually took!)? Yes, it all helps. So, don't worry about what it is you're learning. To improve, just follow what interests you and it can all be tied back in.
I call this web learning. You can also read more about it here.
https://www.scotthyoung.com/blog/2008/06/12/the-goal-of-learning-everything/
But why is it especially important for magic? Well, fundamentally, magic tricks are boring, and it's no fun to be merely fooled, but magic can be very entertaining when you combine it with something else - your personality. I'll say it again, people are more interested in people than things.
To get you started on your reading around, here's an article that I recommend all beginner magicians read. Yes, it's called - why magic sucks!
If there's one thing that can really elevate a magic trick from so-so to great, it's writing a script. You don't need to use stage format standard although you can if you wish to. Many of my scripts are written out simply as bullet points. Here's a quick example.
[IMAGE TO COME]
The main thing is that after you've performed a trick a few times (maybe ten or so) you write down what you say most often. Simply by doing so, you'll come up with ways to improve, either by cutting out a word, or adding one in, or replacing part of it, or moving something around. Try it out, and you'll see that the ideas start flowing when you start writing it out, and asking yourself, why do I do it that way?
OTHER RESOURCES FOR LEARNING MAGIC
I'm really passionate about helping magicians to improve their magic, which in turn helps them to create a better experience for their audiences, and if they are being paid for magic, improves their business.
It's why, I've written multiple blogs especially for magicians, and created my own podcast with this topic.
Here are some fantastic resources across my site for you to get started with
As I have mentioned throughout this article, I also provide one to one magic lessons and mentoring, so whatever stage of your performing career you are at. If you would like some help to accelerate your magic or your magic business, then please get in touch with me for a quick chat.
Ready to find out more?
Get in touch today for more information.
I booked Ed to perform at my husband's 60th Birthday party. We had invited 20 friends to a local restaurant and Ed entertained us between courses. He was supremely professional and we loved all of his magic. Ed was friendly and funny and made sure to include all of our party, who were aged between 3-89. Having Ed's magic at our party made the event special and memorable and I would recommend Ed without reservation.
Fantastic close up magic that enthralled everyone
A great evening, blew our mind with his tricks! Would recommend 10/10
Ed, you were awesome! - very entertaining, funny and clever.
Very good and entertaining, would recommend.
Just wowed at a corporate event… thoroughly recommend.
Ed was great, very entertaining.
A fantastic magician and entertainer.
Just wow, totally babbled. How did he do it. Amazing
Looking to hire a magician?
Get in touch today for an accurate quote or more information.
YOUR INCREDIBLE EVENT IS
JUST A FEW STEPS AWAY
It's easy to get in touch with me, either:
During a short phone or video call, we'll talk about your event and your initial ideas. Don't worry, if you're not sure. I've helped to plan many events so I can advise on the best use of magic and other events entertainment.
Once all the details are agreed, I'll send you a booking confirmation and ask you to make the first payment which confirms your date in my calendar. Then it's time to start looking forward to your big event.
I'll check in with you in the week before your event, and on the day of the event. All you need to do now is enjoy the magic, mind reading and conversational comedy.

ED@EDSUMNER.COM
07792 129 828