Professional Magician for Weddings, Corporate Events & Parties
Hey! I'm Ed and I'm a professional close up magician for hire in Nottingham and Nottinghamshire. And I'm ready to bring your event to life!
Nottingham is local to me, and for many years I performed as the resident magician for Nottinghamshire County Cricket Club at Trent Bridge. I entertained with my close up magic both the VIP boxes and around the stadium. I'm also regularly found around the city at private parties and corporate events within the bars and restaurants in Nottingham. Elsewhere in the region, I often perform at weddings across Nottinghamshire often at a country club or high-end hotel.
I've always found Nottingham a lively city with a lot going on and so I love to perform here with either my walkaround close up magic or my after dinner stage magic. I even like to visit even when I'm not working here. If you're holding an event in Nottingham and you're looking to make it a huge success, get in touch today and let's have a chat about what would work best for you.
As I mentioned, I've performed at all sorts of events. There are far too many to name individually but here are just some of the events within the Nottingham area that stand out to me.
60th Birthday House Party
In March 2019, I was hired to perform at a house party in the Radcliffe on Trent area of Nottingham for a 60th Birthday Party. These types of events are always quite relaxed and the approach I take is to socialise alongside others as I share my unique blend of close up magic, comedy, and conversation. Just think of me as the ultimate party guest. What really stood out to me on this occasion was one guy who I noticed was stood by himself. I approached him and while he said he would like to see some magic he seemed a bit skeptical of it. In short, he was watching very carefully! I knew I had done everything right and when he turned his card over he just stared at me then he said something unrepeatable on a public website! It was great!
Thank you for the great magic at our home recently. You mixed well with everyone and our little party was all the better for you being there! We will recommend you.

- Sam Gibson, Nottingham
Late Christmas Party in January
January might seem like an unusual time for a Christmas party. After all, it's a month late, right? Well in 2019 I performed mix and mingle close up magic for the hotel staff of the Nottingham Hilton Hotel. As they were so busy looking after all of their guests during December I provided entertainment for them during their celebration in January. It was great to meet everyone and give them a chance to wind down and celebrate, even if it was slightly later than most people.
Corporate Entertainment in Nottingham
I really enjoyed performing at Hockley Arts Club on Carlton Street in the centre of Nottingham, during September 2018. This was a party for a major cosmetics brand, and my girlfriend loved that I booked in this event too as they gave me a goody bag of some high-end products. As for the party itself, it was laid back but everyone was up for having some fun and I don't think there was a single group that didn't enjoy the close up magic I shared with them. It's events like this that I really enjoy! But there's more. That night two young women took my business card about weddings that they were holding in the next twelve months, and from the back of that one event, I booked two more. And why did I love that? Not just because magic is how I put food on the table, and pay my bills, but because it's clear proof that I must be doing something right!
Recommended for any party! I constantly heard gasps of amazement and laughter throughout the night as Ed went around each group.

- Harriet Rogers, Nottingham
Nottingham Wedding Magician
In June 2018, I performed at Pamplewick Pumping House, a unique wedding venue in the north of Nottinghamshire. Unfortunately, it rained on the day, but that did not dampen our spirits, and as my close up magic is perfect for weddings, I was able to make sure that I bought everyone together and kept the party in full swing throughout the day.
---
Nottinghamshire County Cricket Club Magician
I have performed at events on behalf of Nottinghamshire Country Cricket club, entertaining guests at Trent Bridge since 2016. This has involved a mix of walkaround entertainment, close up magic, street magic shows, half time shows and parlour performances. I've really enjoyed meeting a wide range of regular and visiting fans. For several events, I worked alongside other entertainers and I was asked to organise multiple magicians for the busier events. Large events are never a problem for me, as I am well connected within the magic community and have great links with a small team of trusted professional magicians.
Fun fact: At one of these events at Trent Bridge, my magician colleague and I were asked to perform 30 seconds of magic to be beamed live on Sky Sports! Talk about pressure (we smashed it out the park!)
Nottingham House Party Entertainment
This was a small event for a house party on Lenton Road on the outskirts of Nottingham City Centre, in 2015. There were about seven or eight guests for the client's whiskey tasting evening. An unusual event perhaps, but I treated like a dinner party and provided two sessions of magic for the group, each lasting about 25 minutes. I was also requested to provide a little magic that the guests could learn, so I split the halves up by ending the first half with a routine I asked people try to figure out, and then I began the second half by teaching it to them. My magic is very versatile so whether you have five guests or five hundred, there is something I can provide for everyone.
Filming Close up Magic Nottingham
I returned to Horspool Farm in Nottinghamshire a year after the event I wrote about below. That's because I wanted to film some magic to promote my business as a professional close up magician. Having heard great things about the previous event, I had built a relationship with the venue owners who agreed to me using the venue on a quiet weekday. They also attended and left a review as you can see below, alongside just some of the video footage filmed on the day.
Ed is simply a superbly talented and amazing magician. I can't get my head around what he does, but that's half the fun! You will not be disappointed if you book him!

- Luke Polak, Horspool Farm, Nottinghamshire
Exclusive Private Events Entertainment in Nottinghamshire
In November 2013, I performed at an exclusive party to celebrate the client's retirement. It was held at Horspool Farm, a private hire luxury retreat in the village of Gibsmere, Bleasby, Nottinghamshire. I joined guests during dinner and provided two sessions of close up magic of about 25 minutes each to the whole group. I find this is the best solution for small groups such as at this event where there were only 10 guests.
Perfect entertainment for my retirement party. Ed joined us and wowed us for an hour with his excellent magic! He was easy to deal with and he made the night! Thank you.

- Katherine Perry, Nottinghamshire
Stand Up Magic Nottingham
As you may be able to guess by glancing through this page, at most events I perform as a close up magician, however, occasionally I'm asked to provide something different and so it was with this event. This was a night of regular magic, and I provided a 30 minute stand up magic performance to an audience of about 75 people. I actually have a 45 minute after-dinner cabaret show suitable for up to 400 guests, so I selected some of the routines from that and tried out one new one as well. Things can always be improved but it went well, and hopefully, you can see from the reactions below that people enjoyed it. In short, if you're looking to add the WOW factor to your evening, then a stand up magic performance might be exactly what you're looking for. Get in touch to chat!
Nottingham Wedding Anniversary Entertainment
As well as performing close up magic at weddings, I am also often asked to provide magic at wedding anniversaries, and in May 2013 I performed at the Park Plaza Hotel, Maid Marian Way for a 50th Golden wedding anniversary. This was a family celebration, and so I made sure that I had routines that all ages could be involved with. I am usually booked for a few hours during one part of the day but as there were several things going on during the day, I was hired for most of the afternoon and evening. It was a wonderful day and I felt lucky that I get to do a job that provides so much joy to people on a day that they will likely remember for their whole life.
Bar Magician Across Nottingham
Throughout September and October 2012, I performed across Nottingham city centre at multiple bars as part of a promotional campaign for a major beer brand. This was an interesting series of performances for me as it really tested how my magic could stand up to loud environments with people who didn't really expect to see magic on their night out. Think quick flashy visual magic, rather than the comedy packed, conversational stories that I usually do. I rose to the challenge though and enjoyed meeting new people as I always do.
I recently worked with Ed at several Nottingham bars and restaurants. Ed was able to adapt to the environment and keep people engaged all night! He has amazing abilities and an incredible personality. I hope to work with him again soon!

- Gillian Leigh, Nottingham
As a side point magic can work really well in bars and restaurants as it can act as a form of social marketing where people will talk about the venue and return later with their friends. If you're involved with a venue and are interested in exploring this further, then get in touch.
Event Magicians in Nottingham
Magic can sometimes be quite a solitary pursuit, which is why I always enjoy the opportunity to work alongside my magician colleagues. In November 2011, I was contacted by a fellow magician and asked if I could join him and one other at a large Christmas event at Nottingham University. The event was for a large electrical supplier and there were over 300 guests attending. I was happy to help and together we provided close up magic as guests arrived and got a welcome drink and then again later at guests tables, each of taking a portion of the room. I now have my own team of magicians and I'm able to organise corporate entertainment for large events across the UK, sorting out all of the details and making sure all of the guests have a wonderful time.
or call direct:
Find out more about me as a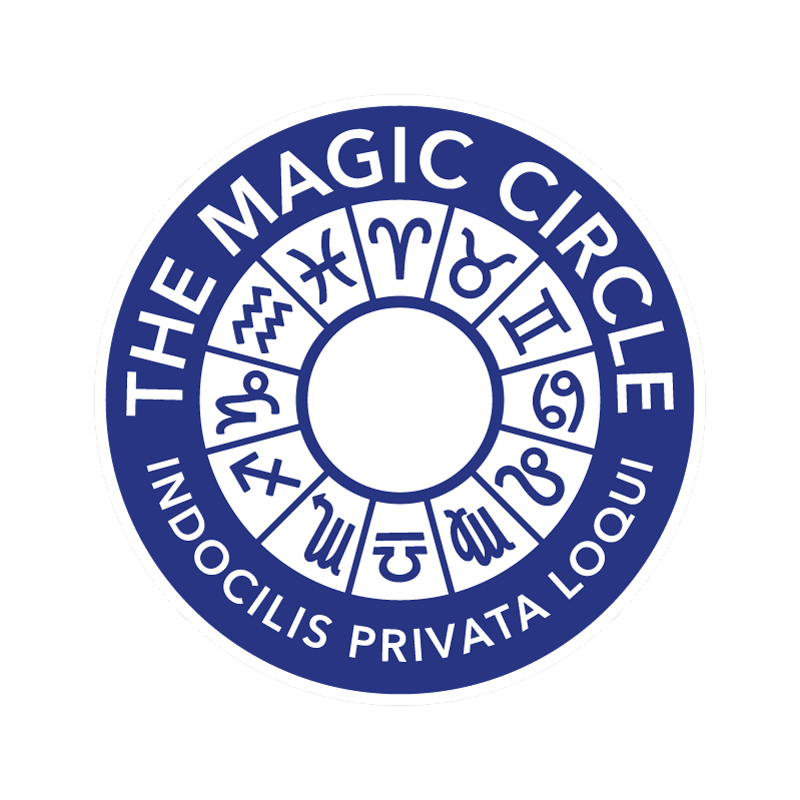 Recent posts from the blog
Performance advice – John asked me this through a website where I was signed up to answer questions. I thought this one was particularly insightful as it isn't just asking, "what are the secrets of magic?" / "how do you do it?" but rather about a specific issue that many magicians struggle with. Fortunately, I have some good advice for him, and others. The question was: How do you speak so smoothly during a performance? I cant seem to do both the trick and the talking at the same time.
Magic is great because of the memories that are formed when people are a part of something special! That's why I start with the impossible but don't stop until you have a story to tell and memory to treasure.
Ed regularly performs magic for weddings, anniversaries, parties and corporate events in Birmingham, Nottingham, Staffordshire, and Shropshire. But you can hire him to perform anywhere in the UK. In fact, it's recommended that you do!