Professional Magician for Weddings, Corporate Events & Parties
I'm Ed, and I'm a professional close up magician for hire available for hire in London and the South East.
As the major city in our country I've performed across London on many occasions. This might be with my close up magic or my stage cabaret show or events hosting, and often it's for corporate events, private dinning rooms, exclusive parties and weddings.
Get in touch today if you're looking for the best magician in London and would like to talk about how I can help bring your event to life.
There are far too many to name individually but here are just some of the events within the London and South East area that have stood out to me.
Private Dining Entertainment London
I love performing in London. It's a large area so I get enquiries for events right across the city and I get to visit a lot of hotels, restaurants, bars, conference centres, and other more unusual venues. One type of venue that I always enjoy returning to is private dining rooms. Usually for up to 20 guests (smaller groups sometimes choose the even more exclusive chef's table) I provide two sessions of skilful sleight of hand magic mixed with comedy and conversation. Each session lasts about 25 minutes and is placed ideally after the main course, and then after dessert, but this can be adapted to suit your needs. It's best to have a brief conversation about it so if you're celebrating in London and looking to impress your guests and make sure your evening is something they'll be talking about for a long time afterwards, then get in touch.
There are many great ones in London including:
- The Royal Over-Seas League, Over-Seas House, Park Place, St James's Street, London SW1A 1LR
- The Restaurant at the Capital, 22-24 Basil Street, Knightsbridge, London SW3 1AT
- The River Cafe, Thames Wharf, Rainville Rd, Hammersmith, London W6 9HA
Thank you providing you magic at our recent dinner for my father's birthday. All of the guests loved your magic and humour. I was particularly impressed with the way that you managed 'being in the spotlight' for such a small group. I could never do that but you interacted with each person in a personable way. Thanks for making the night special.

- Patricia Beattie, London
The Best Close up Magician in London
Recently, I attended an event at The Leonardo Hotel St. Paul's, Godliman Street in the city centre of London. The event was a corporate awards dinner and I was asked to provide close up magic to welcome guests followed by table magic as guests enjoyed dinner. I had a great time meeting everyone, and was happy to stay a little extra when one of the groups called me back to perform just one more routine for them. It's all part of the service with me, but what I really appreciated was that the client realised that my magic is not just about the tricks but also these little bits of service, on the night of the event and before too. I think that's what she meant when she said I was the best close up magician in London. What a compliment! She also emailed me this great review after the evening.
Incredible! Ed's magic was the highlight of the night for many of us at our recent awards dinner. I had invited some important corporate clients and was worried that they would feel left out, but Ed helped to bring everyone together and put everyone at ease. He is a true professional and it showed throughout from the initial enquiry right up to the night itself. Thank you again!

- Jacqui Porter, London
Wedding Magician London
At the time of writing, my next event in London is taking place in June 2020 at the Regency Banqueting Suite in the Tottenham area of London. I've not been to this venue before, so I'm excited to visit it and help the happy couple celebrate their wedding. I've been hired to welcome guests with and share close up magic and comedy with them.
Christmas Day Magic
When you're a professional close up magician, every day is magical. However, in December 2019, I got to add a little extra magic to the most magical day of all. I was hired for a private house party on Christmas day! Now, throughout December I provide entertainment for Corporate Christmas events in London, but this event was for just 17 people. It took place at a home in the West Brompton area of London and to the outlook it was a normal Christmas dinner except, of course, for the additional of my incredible close up magic. I actually performed two short sets of about 25 minutes, and in the new year, the client who asked me not to publish their name left me this review.
Thank you so much for last week. It was so great that you could join our Christmas celebration. I know my guests enjoyed your performance as you were the talking point for the rest of the day. We've got no idea how you did it! I hope you had a safe journey home. We will be in touch again in the summer.
South East Wedding Magician
It's not just within the M25 that I perform, and in fact I cover all of the UK, if required. I'm often hired as a close up magician at weddings in the South East, and I've performed in Buckinghamshire, Hertforshire, Surrey, Kent and Sussex. In August 2019, I attended a lovely wedding at The Bell Inn in Ticehurst, Wadhurst which is in East Sussex. I was hired for this wedding on the recommendation of another magician. Magicians often share work between each other when they are not available and my friend was happy to pass my name across to the wedding couple. It was a hot day and there was a lot of traffic on the way there, but I always leave enough time to get to the events I'm hired for, and I arrived in good time so that I can set up and meet the wedding couple before beginning. I then met each guest during the afternoon drinks reception and a little magic at their tables too. It was a wonderful day, and there were a few guests who took my card with regard to future bookings. That must be one sign that I'm doing something right, right?
Ed performed at our wedding and he was great. Our guests loved him and his closing trick with us still has us baffled! Ed was very professional and informative from when we first spoke to him. I would definitely recommend him to any other wedding.

- Jaz Palen, Wadhurst
London Close up Magician
This wasn't an event for those who are scared of heights, as in 2019 I performed at the GŎNG Bar at The Shard, London. The bar is located 52 floors up. The highest hotel bar in Western Europe in the tallest building in the UK. There are some great views across the city, as you can see. This was a private event for the birthday of the client's wife. I mixed with guests, wowing them with my sleight of hand close up magic, and interacting with them through comedy and conversation. On important occasions such as this, I always remind myself that these are the events people will look back on for the rest of their life. That's why I work hard to create the stories you'll be sharing for many years to come. If you're holding an event in London and are looking to hire a close up magician to make your event incredible, then get in touch and let's talk about how we can make your event a success.
The Most Fortunate Coincidence
Sometimes you just get lucky. In early 2018, I booked in an event in July for Weybridge in Surrey. A magician colleague had directly recommended me to the client and the event was a summer party to thank family, friends and colleagues for their support over the past year. A few months later I had another call from a couple looking to book me on the same day for their UK wedding party (they had got married abroad). My heart sank a little, as I like to say yes to as many people as possible, but I am always loyal to whoever books first and so I was prepared to recommend someone to them instead. Then they told me where the event was, and it was a 7 minute drive away from the first event! You couldn't make it up! I was able to entertain at both events and make sure both of my clients were happy. Here's some media from that second event.
We LOVED having Ed perform for our friends and family. Many of our guests didn't know one another and this was just the ticket to get everyone having a great time! Thanks, Ed!

- Emma & Harry Lowis, Weybridge
Close up Magician on the Thames
In April 2017, I was approached by a large national charity holding a major fundraising event in central London. A close up magician is a great option for events like these as I can help to break down barriers between people, get everyone laughing together, enjoying the night and ultimately opening their wallets to donate to the charity. I can even subtly hint at that through some of my routines, but I don't go overboard! Well, that's a convenient turn of phrase, because this event took place on the R.S. Hispaniola, Embankment, Victoria. I've not performed on a boat before but this was a great opportunity to do so, and as I mentioned both help a charity and provide an enjoyable memorable night out for all who attended.
Close up Party Magician
I performed in Watford, North London in August 2016 for a wedding party. This was an Asian wedding that took place over several days and for one of those nights, I was hired to perform close up magic for guests at a party held at the bride's father's home.
Magic Events Host London
I'm probably best known as a close up magician, however at this event in May of 2016, I was asked to host a corporate awards dinner at the London Town Hall Hotel, and at the same time weave in my magic throughout the night. This was a really fun way to use my skills in a new way and since that night, I've offered magical events hosting across the whole of the UK and made it an integral part of my business. If you're looking for a professional events host, MC, or compere for your event then get in touch and let's have a quick conversation about how I can help your event to be a huge success.
University Show
This was a fun show. In 2015, I performed for a fundraising event organised by students at King's College University in London. They had taken over a large lecture theatre to put on a night of music, comedy and, of course, magic. I was the first act on, and provided a 20 minute stand up comedy magic set with material taken from my cabaret show. I wasn't hired to provide close up magic but I was happy to provide this as a little extra as guests entered. The organisers really appreciated this and it helped some of the audience get to know me a little better and for the night to run smoother. The stage show element of my show went well too and I received some great feedback and thanks for my performance after the evening.
Gold Medal Magician
In London, the summer of 2012 will always be remembered for the Olympics. I actually attended the event and saw a handball game. That's not a very popular sport here in the UK, and I guess it wouldn't have been my first choice, but I was happy to spend a day visiting the Olympic Park and soaking up the atmosphere. Previously though, before the Olympics began, I was hired as a close up magician for a press event in Stratford. This event was pure good fortune as I was recommended by a friend who worked for the Olympic Committee. Actually, that added a little bit of extra pressure because not only did I want to do an incredible performance for the guests attending the event (always!) I also didn't want to let down my friend who recommended me to her boss. Fortunately, everything went well and we're still friends to this day.
or call direct:
Find out more about me as a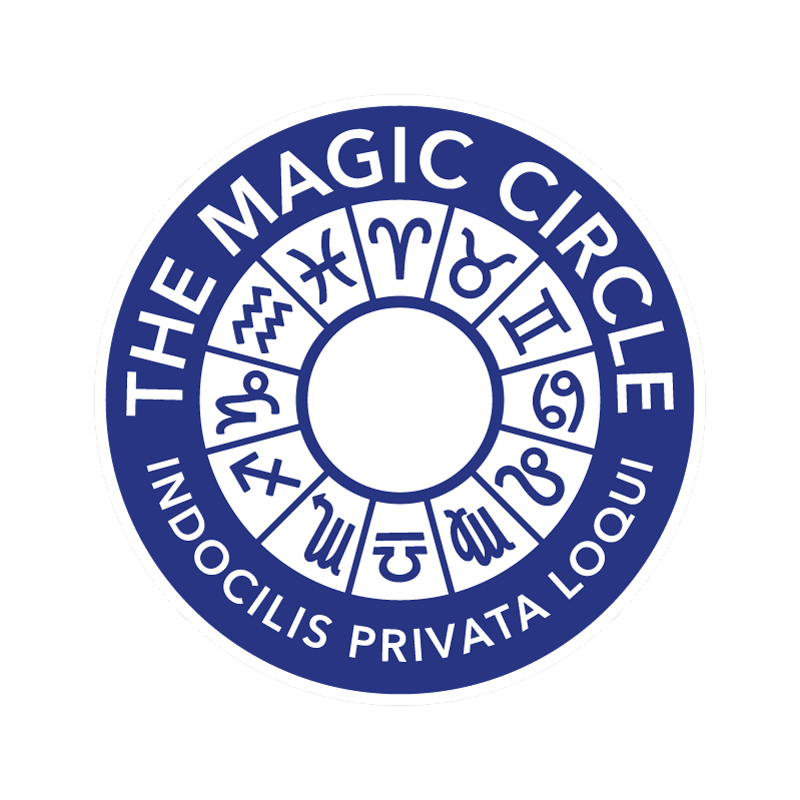 Recent posts from the blog
Performance advice – John asked me this through a website where I was signed up to answer questions. I thought this one was particularly insightful as it isn't just asking, "what are the secrets of magic?" / "how do you do it?" but rather about a specific issue that many magicians struggle with. Fortunately, I have some good advice for him, and others. The question was: How do you speak so smoothly during a performance? I cant seem to do both the trick and the talking at the same time.
Magic is enjoyed by many because of the memories that are formed when people share something impossible together! My performances spark the stories you'll be telling throughout your event and for many years after.
What will yours be?
Ed regularly performs magic for weddings, anniversaries, parties and corporate events in Birmingham, Nottingham, Staffordshire, and Shropshire. But you can hire him to perform anywhere. In fact, it's recommended that you do!