Professional Magician for Weddings, Corporate Events & Parties
I'm Ed, and I'm a professional close up magician for hire in Derby. And I'm ready to bring your event to life!
Derby is only a 45 minute drive from me, and so I have performed in the city many times.
I'm often recommended as a close up magician for weddings & events at many of the wonderful wedding venues within Derbyshire, including Breadsall Priory Marriott Hotel & Country Club Hotel and I have performed for first team players and staff at Pride Park the home of Derby County!
I've performed at weddings, private parties and corporate conference dinners, so if you're holding an event in Derby and you're looking to make it a huge success, then get in touch today and let's have a chat about how my close up magic, mind reading, comedy and conversation can help your event to be a winning one!
There are far too many to name individually but here are just some of the events within the Derby area that have stood out to me.
My Favourite Derbyshire Wedding Venue
If I was pushed to make a choice, I would say that my favourite venue to perform at within the Derby area is Dovecliff Hall, Dovecliff Road near Burton on Trent. Not only is venue elegant and set in beautiful surroundings (in the summer I love the conservatory and the gardens) but I have always found the staff to be both helpful and welcoming. I have no doubt they are even more friendly to the guests. I've performed here on four occasions and I always enjoy returning to perform here, whether it is as a close up magician, cabaret magician or even as a children's / family magician (yes, I've performed my family show here at a wedding). The last time I performed here was in 2018, and after the wedding the client left me this wonderful review.
Ed was professional, arriving half an hour earlier than expected to set up. I could sit back and relax as he didn't need me to do anything he just did what he does best. He entertained the adults and the children at my wedding, and helped the whole day run smoother.

- Rebecca Pardoe, Burton on Trent
Magic Lessons for Adults
One of the opportunities I am most excited about for February 2020 is a magic lesson that I will be providing to a client in Burton on Trent. This was a surprise gift bought for a birthday, and the recipient will arrange the lesson with me direct. I love teaching magic and sharing my skills and knowledge with those who are dedicated to studying it, practising it and eventually putting their own spin on the art form too. I have a few students already and seeing them grow and improve is one of the great pleasures of my job, even though it only makes up a very small part of the work that I do. I look forward to meeting this gentleman and hope that, while only one lesson is has been booked in, that he wishes to continue with a series of lessons. Magic really is a wonderful interest that can last a lifetime. I'm proof of that last point, that's for sure.
Corporate Events Host Derby
I've performed a few events at Pride Park, the home of Derby County Football Club. My most recent event was in November 2019, where I was asked to host an evening to celebrate the fundraising efforts of a large organisation and their staff throughout the past year. I was hired to greet guests with close up magic, and I organised a magician colleague too as there were over 300 guests attending. I then welcomed guests with a short introduction, and after dinner hosted the speeches, awards and raffle before closing the dinner part of the evening with my after dinner show. Then it was the disco time and I stayed just a little extra to chat to guests before I left. After the event I received this review from the client along with the video footage below.
From the beginning of the booking to the end of the evening, Ed was the consummate professional. He hosted what can only be described as a raucous room of 300 people with patience and style. From the close up magic through to hosting of the event with stage magic for all, Ed and his colleague Paul made our night. I couldn't recommend them both enough!

- Jessica Bell, Healthcare at Home, Derby
Derby Corporate Events Entertainment
Close up magicians are an excellent choice for corporate events entertainment. In September 2018, I performed at the annual conference and national get together for the whole team for a large international car parts company.  The event was held at Derby University and I provided walkaround entertainment, close up magic to welcome guests as they arrived. I then performed magic at the guests tables during the meal. Finally, I performed a short after dinner cabaret show before introducing the CEO who gave a speech and introduced the evening's special guest. It was a wonderful night and the feedback I received was that the magic helped their annual event to be not only different but something more interesting and more enjoyable than previous years. If you're holding a similar event in Derby (or across the UK) get in touch and let's begin with a conversation about how my magic can help your night to be a success.
Wedding Magician Derby
For weddings, I recommend that you book me about six to twelve months in advance, however in August 2017, I was hired for a last minute event at Mickleover Court Hotel, Etwall Road. This was a fun family event and I enjoyed meeting everyone over the course of three hours where I shared close up magic, mind reading, comedy and conversation with all of the guests and the wedding couple.
Ed, I would like to thank you for your amazing acts of pure magic, at my sons and his brides wedding. You amazed all of the guests from the young to the old and I'm still amazed with the magic trick you did for my son and new wife.

- Helen O'Shea, Derby
House Party Magician (and a strange request)
I received a strange request for a 50th birthday party in January 2017. Could I make a bottle of wine appear for the birthday guest? Well, I love to rise to a challenge so even though this wasn't part of my usual set, I spent some time perfecting the magic and included it as an encore to my friends and family show - two 25 minute sessions of magic performed to a small group in the comfort of your own home. It went down a storm, and the birthday guests was especially surprised at his unique gift, not least because the wine had been bottled fifty years ago during the year of his birth!
Ed provided great entertainment for all the family (6 to 70) with a wide range of magic that went way beyond traditional card tricks. We're still puzzling over them. Highlight was my special request to produce at 50-year-old bottle of Rioja from somewhere. We quickly drank the evidence. Thanks Ed!

- Stephen Fleming, Derby
Christmas Party Magician
The thing with comedy is that sometimes the jokes hit, and sometimes they don't. That was the case in December 2016 when I told a very specific geology joke at the Christmas party for a mining company. I guess that's the risk you take when you are performing at the cutting edge. I was hired to perform close up magic to welcome guests to the party at Breadsall Priory in Morley, followed by my after dinner cabaret show. I don't have many geology jokes so it was unfortunate that it missed, but do you know what the best bit about comedy is? No one realised and no will ever know (well, unless they are reading this), and as everything else went as planned, the whole event was a success and after the event the client sent me this feedback.
Hoar Cross Hall Wedding Entertainment
Hoar Cross Hall is a luxury spa, hotel and events venue close to Burton on Trent. I've visited there myself for a calming day of relaxing! However, In July 2015, I performed there for a wedding where I was hired to mix with guests during the early evening entertaining them with my skilful sleight of hand close up magic and my mind bending mind reading, and conversational comedy. I do have one fun story about the evening but you'll have to meet me in person to hear it. In the meantime, take a look at the thank you card I received from the bride and groom. I'm sure you'll realise that is a great sign that my magic went down well on the night.
Ed, thank you for sharing your incredible talent at our wedding on 25th July. Our guests were thoroughly impressed and we were delighted with your professional and friendly service - we 100% recommend you!

- Laura & Liam Bradley-Smith
Corporate Events Entertainment
I performed at the Radisson Blu Hotel, Pegasus Business Park in Derby in June 2015, for a major corporate fundraising event. There were 200 guests spread over 20 tables and my job was to visit each table and share close up magic with them between the courses of their meal. This took me three hours, but I managed to visit every table and got some great reactions and feedback during the night.
Derby City Centre Magician
During 2014, a magician colleague of mine passed an event to me. Magic is a small community and between close up magicians we often recommend each other to clients when we ourselves are not available. I have a small team of magicians that I work closely with but on this occasion it was another colleague recommending me. The event took place at the Derby Irish Association on Becket street. I enjoyed meeting everyone, but just as I was about to leave, I asked the client if there was anyone else that they would like me to meet. I always ask this as I leave, and they said there was one group that wanted just one more trick. That was absolutely fine and I'm always happy to be flexible so that people get great service and a positive experience.
Promotional Bar Magic
Most of the magic that I perform is for some sort of celebration, such as weddings, parties, anniversaries or a corporate event, such as an awards evening for example. However in September 2013, I was hired to perform magic as a promotional tool on behalf of Heineken Beer. As the sampling girls gave out free beers, I helped to reinforce the brand and the particular message of this promotion, with lively, interactive close up magic. This was the brief as we wanted people to be having a great time and associate that enjoyment with the beer. It's interesting, because not many people think of magic in this way, but magic can be a powerful promotional tool and it's something different that I enjoy bringing my skill set too.
House Party Entertainment
During August of 2012, I performed close up magic at a small house party in Derby. The event was a 10th wedding anniversary and I mixed with the couples friends and family, sharing with them my sleight of hand close up magic and conversational comedy. I was hired for this event as the woman who booked it told me that her husband was a fan of close up card magic and had liked the video of my magic that they had seen online. After my performance, as things were winding down, I was happy to share with him a few secrets of magic and help him to improve some of the tricks he already knew.
or call direct:
Find out more about me as a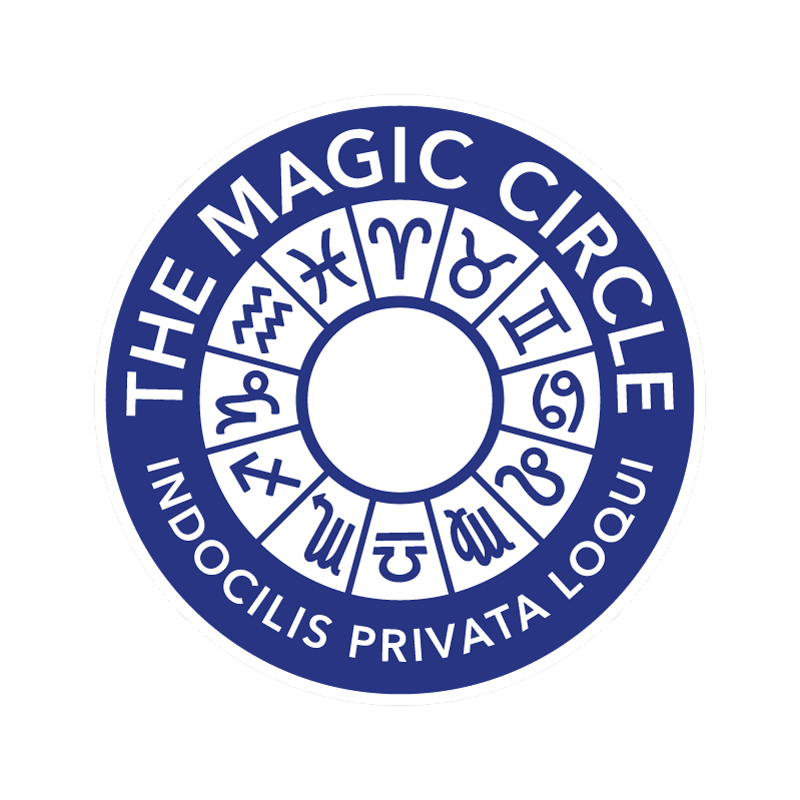 Recent posts from the blog
Performance advice – John asked me this through a website where I was signed up to answer questions. I thought this one was particularly insightful as it isn't just asking, "what are the secrets of magic?" / "how do you do it?" but rather about a specific issue that many magicians struggle with. Fortunately, I have some good advice for him, and others. The question was: How do you speak so smoothly during a performance? I cant seem to do both the trick and the talking at the same time.
Magic is great because of the memories that are formed when people are a part of something special! That's why I start with the impossible but don't stop until you have a story to tell and memory to treasure.
Ed regularly performs magic for weddings, anniversaries, parties and corporate events in Birmingham, Nottingham, Staffordshire, and Shropshire. But you can hire him to perform anywhere in the UK. In fact, it's recommended that you do!